Workshop on Aspects of Virtual Reality
The CCWC 2024 IoT Workshop will be presented by Dr. Phillip Bradford (University of Connecticut, Stamford, USA).
Those who are interested to participate, MUST register (see below) before taking the workshop.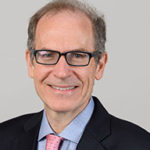 (University of Connecticut, Stamford, USA)
Bio: Dr. Phillip G. Bradford is on the faculty at the University of Connecticut. He is the director of the computer science program at the University of Connecticut in Stamford.
He is a computer scientist with extensive experience in academia and industry. Phil was a post-doctoral fellow at the Max-Planck-Institut für Informatik, he earned his PhD at Indiana University, an MS form the University of Kansas, and a BA from Rutgers University. He was on the faculty at Rutgers Business School and the University of Alabama's Engineering School. He worked for BlackRock, Reuters Analytics, founded a startup and worked with a number of early stage firms. He was a Principal Architect for General Electric.
Phil has a deep belief in bringing real research to practice. This is the root of his entrepreneurial perspective. Phil has a handful of best-in-class results. His Erdős Number is 2. He has given over 70 talks in 10 countries and he is the author or co-author of over 70 articles.

WORKSHOP REGISTRATION:
| Category | Registration fees |
| --- | --- |
| IEEE Student and IEEE Life Member | $50 |
| IEEE Non Member | $150 |
| IEEE Member | $100 |
All fees are in US Dollars and include all applicable taxes.
| | |
| --- | --- |
| Full Paper Submission: | 9th November 2023 |
| Acceptance Notification: | 30th November 2023 |
| Final Paper Submission: | 11th December 2023 |
| Early Bird Registration: | 16th December 2023 |
| Presentation Submission: | 26th December 2023 |
| Conference: | 8 - 10th January 2024 |